1364 16th Ave
Campbell River, BC V9W 2E1
Phone: (250) 914-8820 Fax: (250) 914 8825
Campbell River Store Hours
Monday to Friday: 8am-5:30pm
Saturday: 8:30-5pm
Sunday: Closed
Holidays: Closed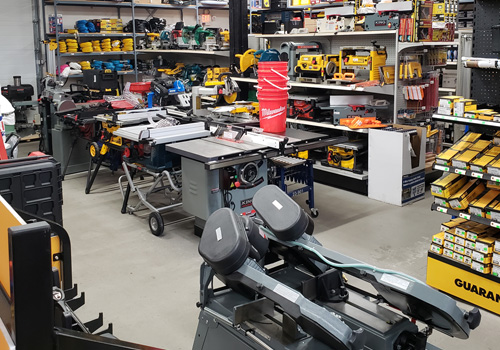 Directions coming South to Campbell River
Travelling the N Island Highway
Take the right at the lights just past the bridge
Go straight at both sets of lights until you see the McDonalds
Take the right at McDonalds and go straight for a little ways
We are directly in front of the Robert's Reach Rd
Directions going North to Campbell River
Travelling North on the Inland Highway
Exit right on to 16th Ave
Go straight until the Dogwood lights
We are on the right across from the McDonalds.
Travelling North on the Island Hwy
At the St Anns intersections go straight on Shoppers Row
Go straight at the 4 way stop at Tyee Plaza
At the 3 way stop Turn right on 16th Ave
We are on your left across from the McDonalds.
Adams Tarp & Tools in Campbell River services Comox, Courtenay, Quadra Island, Port McNeil, and Port Hardy.